Made in America from start to finish.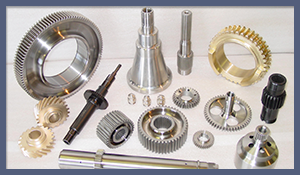 Located in Odessa, Texas, Charles A. Templeton Machine, Inc. is a leader in gear manufacturing and custom parts machining. Our total in-house approach ensures product quality, competitive pricing, and rapid delivery.
We offer a full range of services including:
CNC turning
CNC milling
CNC engraving
Drilling
Honing
Cylindrical grinding
Vertical shaping
Internal gear & spline shaping
External gear & spline hobbing
Worm & worm wheel cutting
In addition, heat treating, hardness testing, black oxiding, precision balancing and magnetic particle inspection are provided on-site.