Built on honesty, integrity and quality.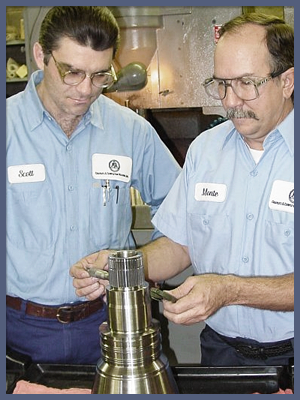 Founded in 1951 as Templeton Machine, Charles A. Templeton Machine, Inc. is one of the premier gear manufacturing and machining facilities in the United States today. We manufacture a range of wireline tools, gears, shafts and other precision parts for the petroleum, medical, scientific, power generation, automotive and turbine industries.
In addition to offering an extensive selection of patented products for a range of industrial applications, we work with clients to design, machine and produce innovative gears and parts to meet specific and specialized needs. With more than a half-century of experience, we provide the highest quality in precision machine services and competitive pricing.
You can count on Charles A. Templeton Machine to deliver a quality product at a competitive price.